Quality Assurance
With commitment to greener earth and environmental friendly, our continuous research and development to achieve high productivity with quality.
One of our strength of the business lies in adding new dimension to environmental friendly technology and meets DOE regulations.
In 1993, we knew we needed to set and achieve aggressive goals for SGK Technologies - and we have. Our philosophies of responsible corporate entity have made us a leader in environmental awareness. SGK is well positioned for growth and opportunity in the coming years.
Environmentally RESPONSIBLE
We believe in canducting our business as responsible stewards af the enviranment, in a manner that daes not disrupt the earth's natural evolutionary process. We strive to ensure our operations do not compromise the ability of future generations to sustain their needs. In every country where we do business, SGK strive for compliance with all environmental regulations. In most cases, we have anticipated regulations and achieved our compliance objectives ahead of mandated schedules.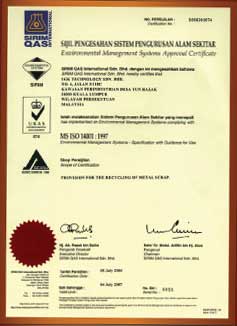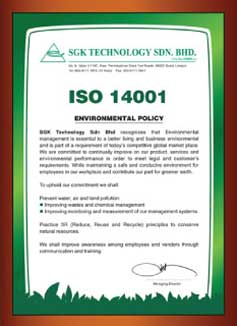 Our registration to the ISO 14001 award which is the highest award for environmental awareness, demonstrates our high standard and commitment to the environment for now and the future.